A straight rail stairlift could make moving throughout your home ordinary, instead of an obstacle. We offer high-quality stairlifts by Bruno and UP Stairlift, both known for their comfort and reliability.
Take a look at some features of our straight rail stairlifts, and contact Able Care Group to schedule a consultation and installation today!
Make mobility manageable again. Give us a call to schedule your installation.
Current Installation Time Frame: 1 – 3 Business Days.
Features
Seat swivels at top for easy exit.
Battery-powered technology.
Locking swivel seat.
Two remote call/send controls.
Footrest and carriage safety sensors.
Fully adjustable seating.
300 or 400 lb. capacity (depending on the model).
Flip-up folding rail option available.
Elite offers custom power features.
Rails extend 5″ from wall.
Chair folds to 12″ from wall.
Power swivel seat option available.
Power folding footrest option available.
Warranties on parts and labor included (see brochures and contact us for details).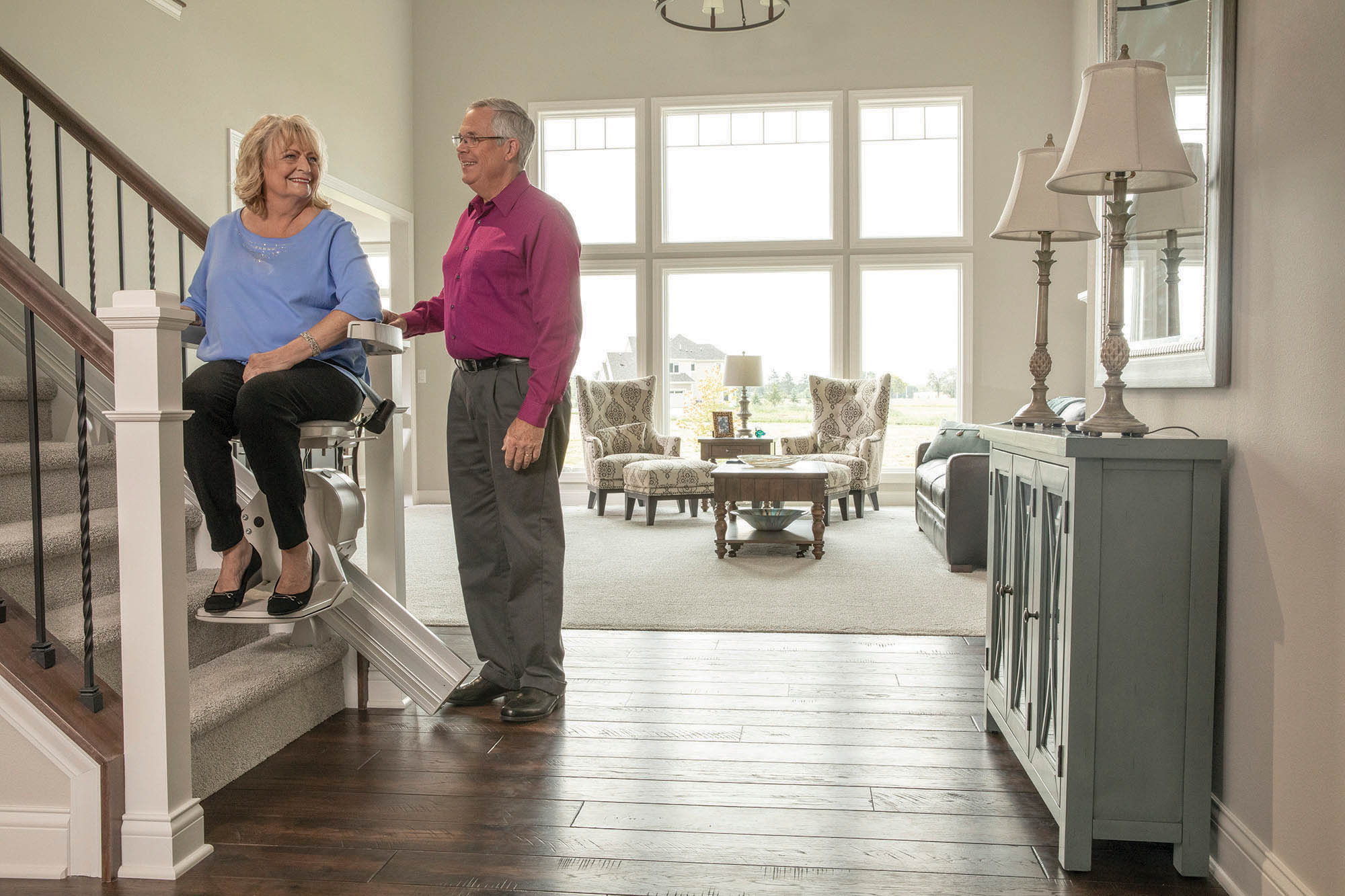 Explore the Different Options
for a Straight Stairlift