Limited mobility outdoors is a thing of the past with an outdoor stairlift. Outdoor stairlifts are similar to indoor stairlifts but with improved waterproofing.
At Able Care Group we provide outdoor stairlifts that can be used under any weather condition – so you can always get the outdoors and some fresh air. Check out the features we currently offer for our outdoor stairlifts:
Current Installation Time Frame:
2 to 5 business days for straight stairlifts,
3 to 4 weeks for standard curved stairlifts.
Features
Battery-powered technology.
Exterior grade hardware.
Exterior marine grade vinyl cushion.
Locking swivel seat.
Two remote call/send controls.
Footrest and carriage safety sensors.
Charging station indicator lights at top & bottom.
Fully adjustable seating 300 to 400 lb. capacity.
Weatherproof cover.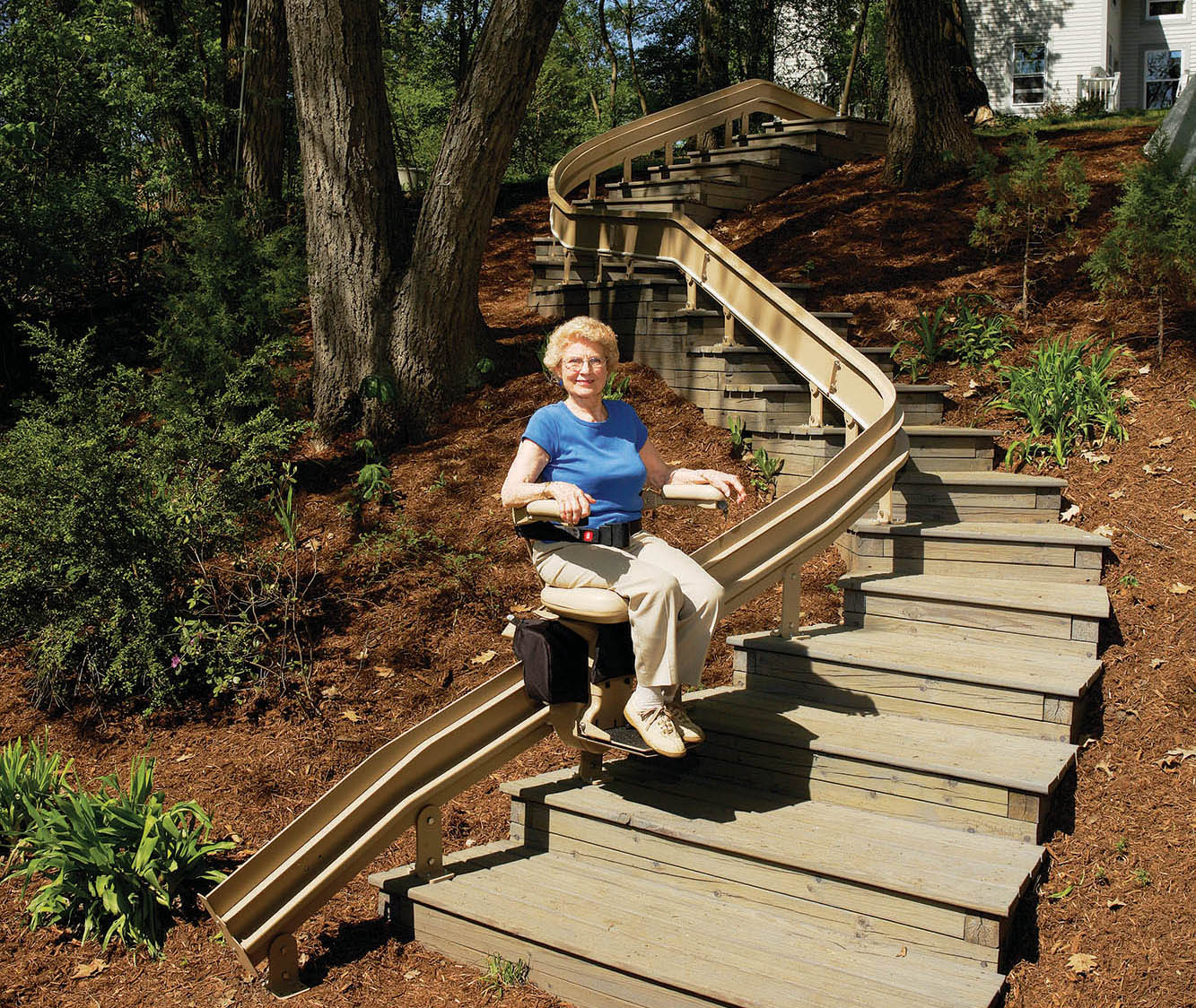 Our outdoor stairlifts are exactly what you need to access your yard and other parts of your home, and they're ideal for certain commercial applications. With Bruno outdoor stairlifts installed by Able Care Group, you can expect waterproofing and a weatherproof cover to make outdoor access easier than ever.