Worried that a stairlift won't work in your home because your stairs are curved? Worry no more! Curved stairlifts have tracks that are specifically designed to suit staircases that turn corners or are spiral. Able Care Group provides curved tracks to order from UP Stairlift and Bruno. We can ensure your stairlift will fit your needs – and your stairwell – to get you where you want to go.
Current Installation Time Frame: Often within 1, but depdnding on the model, up to 5 weeks.
Features
Guaranteed to custom fit your stairs.
Battery-powered technology.
Locking swivel seat.
Two remote call/send controls.
Footrest and carriage safety sensors.
Charging station indicator lights at top & bottom.
Fully adjustable seating
275 or 400 lb. capacity, depending on model.
Warranties on parts and labor included (see brochures and contact us for details)
Options
Horizontal landing at the top and/or bottom.
Bottom drop nose.
Locking swivel seat.
Power hinged rail.
Color options (click to enlarge).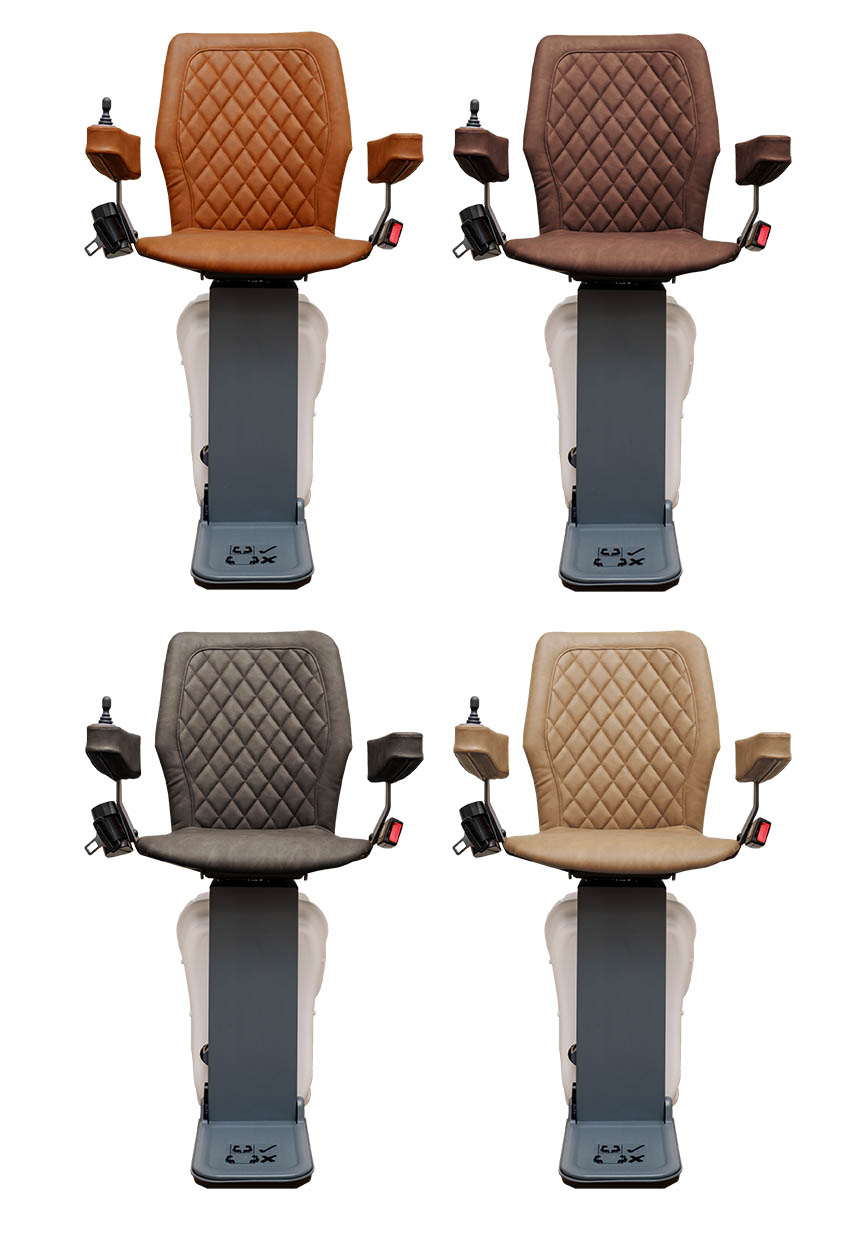 Curved Rail Stairlift Qualifications
Curved rail stairlifts are unique in that they have a more flexible design in the track. These can be especially helpful in more modern-style homes. Find out if you would qualify for a curved rail stairlift!
You have a curved staircase.
Unlike our straight rail stairlifts, this is a necessary option for people with curved staircases. If your staircase wraps around, has a landing, or winds or turns in any direction, this type of stairlift is the best choice for you and your home. At one point, you might have felt like a landing and a staircase rail would be enough for you to travel up and down the stairs, but now it's proving to be more of a challenge, and likely, a safety risk. A curved rail stairlift is both ergonomic and sensible, and can make all the difference in your home and your mobility.
You're physically able to travel with the curved rail stairlift.
This is an ideal option for people who rely on walking for their source of mobility. Using a cane (and potentially a walker) are still indicators that walking is how you get around, which means you can get on and off the stairlift with ease. If you rely on a wheelchair, a curved rail stairlift is likely not the best mode of transportation (though our platform lifts and elevators are a different story). Additionally, there's a weight capacity of 400 lbs., which is another important consideration for your physicality and ability to move around via a stairlift. Speak with a representative from Able Care Group, and consider consulting your doctor to determine if a curved rail stairlift makes sense for meeting your needs.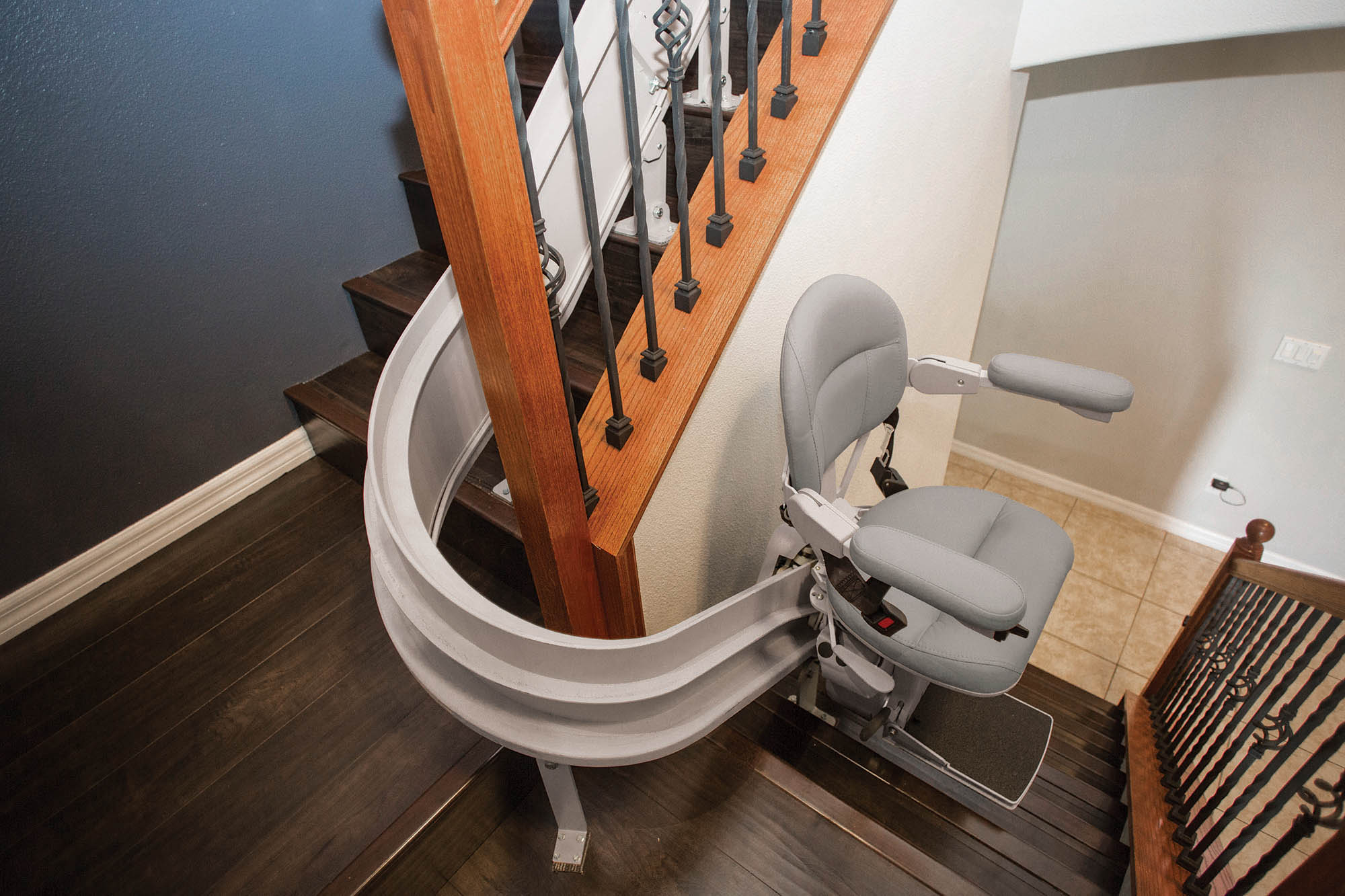 Take a look at how a curved rail stairlift can help you in your home. 
Then give us a call to set up a quick and easy consultation with Able Care Group to get started.